Our Practice Areas
We are passionate about making a difference
Our Strategy
We approach every client with a partnership mindset and entrepreneurial drive. Let's get down to business
01
Book one of our senior partners/senior lawyers directly for specific advice. We provide a range of options and introductory fees from $100.
Immediate Legal Advice!
02
To speak directly to a senior lawyer for your legal matter. No obligation, no cost, discuss our approach and strategy to your legal matter.
Free Consult
03
Chat to our team informally and obtain some general information or arrange a free consultation with a senior lawyer. We also have guided self-help and various downloads.
Our Senior Team Are Leading Lawyers
Our Legal Culture & Approach To Matters
Insightful
Compassionate
Practical
Goldman Law only engages senior experienced lawyers to devise the strategic approach in your matter. It takes over 15 years in our view to develop the legal finesse and confidence to be able to decide when to be hard-nosed, or cultivate a delicate approach.
Creative
Aggressive
Relentless
Experience is priceless.
We have this in abundance.
Our senior lawyers know when to be passionately aggressive and intensely relentless.
Our skills of relentless aggression are only used when needed and not wasted.
The Mission
Goldman Law Goals & Achievements
We are passionate about making a difference.
This is what drives our senior lawyers
Happy clients over 6 years.
100% success in dispute resolution
20+ winner of local and global awards. Grateful recognition.
Connect With Our Leading Senior Lawyers
Arrange a no obligation discussion
Jaswinder strives to simplify and demystify complex legal
matters, to explain them logically and without "jargon".
He resolves and commits to the best possible commercial
outcomes for his clients.
Senior Associate/Practice Manager
As the practice director, Jennifer is a consummate professional and simply an outstanding lawyer. She has a great eye for relevant detail and yet also a wonderful sense of perspective in devising and implementing legal strategies.
Community Pages
Click to read our latest articles or view or community pages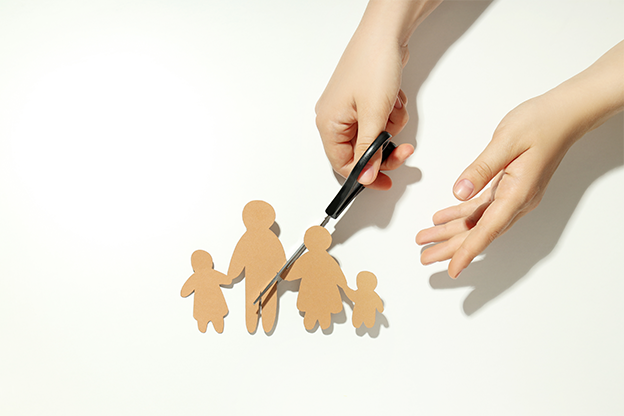 Guided Self Help Six Easy Steps To DIY Divorce
Keywords:
Family Law, Divorce, Divorce in Australia, Divorce AustraliaDYI | divorce separation | divorce separation agreement | self-help | legal costs | lawyers | family law | Family Court | guided self-help | legal fees | checklist | traps in divorce | time limits | overseas marriages | service of divorce papers | 12 months separation | free legal help | overseas marriages | overseas divorces | divorce costs | e-divorce | going to court | children | custody | financial separation | binding financial agreement | BFA | guided self-help portal | Goldman lawyers NSW, Divorce Australia Online, Divorce Australia Property Settlement
Abstract:
Yes you can do divorce yourself without engaging lawyers but be aware of the tips and traps. Guided self-help to do it yourself will save you in legal fees help you understand the process. You cannot sort out the custody of children or the finances by filing for a divorce. This simply annuls the marriage. You do not need to be divorced to sort out parenting and/or the financial aspects; you simply need to be separated.
Warning: sort out your financial matters after divorce within 12 months. However, if you are separated, having being married, the time limits do not start until you are divorced.
Article:
When you do not need to use the lawyer for divorce and do I have to attend Court?
Divorce explained in 6 easy steps
Let us be clear that we are speaking about a divorce and not about the custody of children, sharing parenting obligations or separating finances.
File electronically yourself
You do not need a lawyer if you can use the FCFOA. (Family Court) website to electronically file for a divorce.
You need to make sure you are eligible below to file for the divorce and you will need to serve your other partner with the divorce papers once they are sealed.
All of this can be done for free except the fees of the court which are $1031 (subject to CPI indexation).
All of this can be done online and there is a checklist and a court portal to e-file for your divorce.
Service of the divorce papers is very important
If you  can serve these documents electronically, by email, on your partner, and he accepts the service then you will not need to go to court.
When you agree with your former spouse
If you cannot serve your partner, or there are other reasons, such as a short-term marriage or where the court is not satisfied that adequate arrangements have been made in relation to children under 18, you will need to go to court.
If you have agreement with your partner on parenting arrangements. You will not have to go to court to sort out the custody of the children, but simply satisfy the court that adequate arrangements have been made. In this case, you do not need a lawyer.
If you and your former spouse are perfectly agreeable on the separation of finances, you will not need a lawyer. However, if you are separating mortgages, the bank may need a copy of a binding financial agreement (BFA) or court order to ensure that you have separated your finances properly and that you would be liable separately for any new mortgages. In this case, you may need a lawyer, certainly for a BFA.
The advantage is that you do not have to pay any stamp duty on any property transfers. If you are separating your finances pursuant to court orders, or a BFA.
Step 1 - Check Your Eligibility –– 12 Months Separation
The Family Law Act 1975 established the principle of no-fault divorce in Australian Law.
When granting a divorce, the Court does not consider why the marriage ended and the only ground for divorce is that the marriage broke down and there is no reasonable likelihood that the parties will get back together.
Children and Financial Matters Do Not Need A Divorce To Be Finalized
The granting of a divorce does not determine issues of financial support, property distribution, or arrangements for children. It simply recognizes that the marriage has ended.
Step 2 – Eligibility To Apply For A Divorce?
You can apply for a divorce in Australia if either you or your spouse:
regard Australia as your home and intend to live in Australia indefinitely, or are an Australian citizen by birth, descent or by grant of Australian citizenship, or ordinarily live in Australia and have done so for 12 months immediately before filing for divorce.
Living Under The Same Roof Can be Living 'Separately'
You need to satisfy the Court that you and your spouse have lived separately and apart for at least 12 months, and there is no reasonable likelihood of resuming married life. It is possible to live together in the same home and still be separated.
Step 3- What A Court Considers In Divorce Applications
If there are children aged under 18, a court can only grant a divorce if it is satisfied that proper arrangements have been made for them.
Step 4- Pay the Fee - What Will A Divorce Cost?
There is a filing fee for divorce applications and currently it is $1031.
Can I Get A fee Exemption?
In some cases; for example, if you hold certain government concession cards or you are experiencing financial hardship, you may be eligible for a reduced fee.
Step 5- Service of Papers and Can I Oppose A Divorce Application?
If you have been separated for more than 12 months, there are few opportunities to oppose a divorce application. You can only oppose the divorce where: there has not been 12 months separation as alleged in the application, or the Court does not have jurisdiction.
If you do not want the divorce granted, you must complete and file a Response to Divorce and appear in person on the hearing date.
You need to set out the grounds on which you seek the dismissal in the Response to Divorce.
If you file a response, you should attend the divorce hearing. If you do not attend, the Court may decide the divorce application in your absence
Step 6 – All online OR Do I Have To Attend The Divorce Hearing?
No children under 18
If there is no child* of the marriage aged under 18 years, you are not required to attend the court hearing. This applies for both sole and joint applications.
Joint application with children under 18
If you have made a joint application, you and your spouse are not required to attend the court hearing (even if there is a child of the marriage aged under 18).
Sole application with children under 18
If you have made a sole application and there is a child of the marriage aged under 18 years, you (the applicant) are required to attend the court hearing unless circumstances prevent you from attending (see below).
Your spouse does not oppose the divorce
If there is no Response to Divorce, the other party is not required to attend, although they may do if they wish. If a respondent has completed and filed a Response to Divorce, but does not oppose the application, he or she does not need to attend the hearing.
Your spouse opposes the divorce
If a respondent has, in a Response to Divorce, opposed the application, the respondent must appear in person on the hearing date.
Will Decisions About Future Arrangements For Our Children, Property And Maintenance Be Made At The Same Time?
The granting of a divorce does not decide issues about property and maintenance or parenting arrangements for your children. If you want to make arrangements about these issues you can: make an agreement with your spouse and file it with a court, or seek orders from a court, where you and your spouse cannot reach an agreement.
For parenting cases, you also have the option to make a parenting plan. If you want to apply for maintenance for yourself or a division of property, you must file a separate application within 12 months of the date the divorce becomes final. Otherwise, you will need the Court's permission to apply.
I Have Applied For A Divorce, Is It Safe To Set A Wedding Date For My New Marriage?
You should not make firm plans to marry on a specific date until the divorce order is finalized. You may, however, complete and lodge a Marriage with an authorized celebrant before the divorce order is finalized.
If you intend to remarry, you must lodge the Notice of Intended Marriage with an authorized marriage celebrant at least one month before the date the marriage is solemnized, and comply with other requirements of the Marriage Act 1961. The authorized celebrant must sight a copy of the divorce order before the wedding can take place.
In most cases, the divorce order takes effect one month and one day after the divorce is granted. You should not assume the divorce will be granted at the first court hearing. For example, you may be told at the hearing that you need to provide more information.
We Want To Divorce but Have Been Married Less Than Two Years. We Understand We Have To Do Certain Things, What Are They?
If you have been married less than two years you will need to file a counseling certificate. To obtain a certificate you will need to attend counseling. The two years are calculated from the date of the marriage to the date of applying to the Court for a divorce.
You and your spouse must also have been separated for at least 12 months before applying for a divorce.
Married Overseas – Can I Get A Divorce In Australia?
If you were married overseas, you can apply for a divorce in Australia if either you or your spouse: regard Australia as your home and intend to live indefinitely in Australia are an Australian citizen or resident, or are an Australia citizen by birth or descent are an Australia citizen by grant of an Australia citizenship ordinarily live in Australia and have done so for 12 months immediately before filing for divorce.
You must provide the Court with a copy of your marriage certificate. If your marriage certificate is not in English, you need to file an English translation of it, and an affidavit from the translator.
I Got Divorced Overseas- Is It Recognized In Australia?
You can apply for a divorce overseas. Australia will recognize a divorce if it was effected in accordance with the laws of that country.
How much will it cost for Goldman lawyers to help me if I need to speak to a lawyer, but still do it myself?
Our guided self-help options provide the opportunity to speak to a lawyer about specific aspects of your own application or your own case.
If you use our guided self-help portal (links) then you can obtain specific advice.
Starting from $100 for 15 to 20 minutes of a lawyers time, or our most popular option which is for a 30 minute discussion, including review of documents for $200 plus GST. If we need to quickly draft or read drafts and parenting orders or consent orders for you on key aspects then avail yourself of the $500 option.
We also will provide quotes and estimates for specific work over and above the guided self-help blocks quoted above,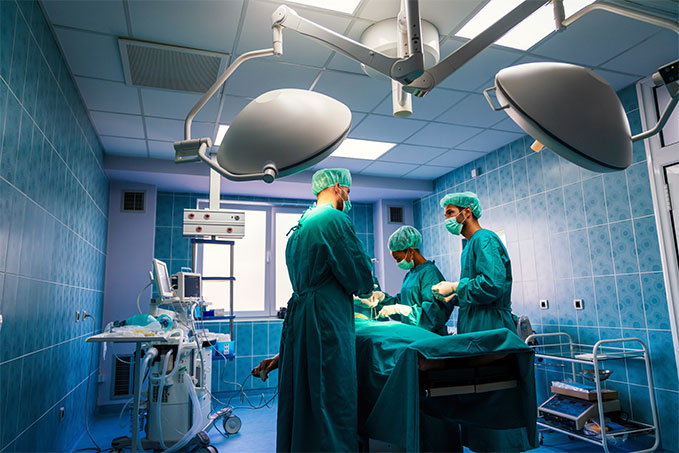 A class action investigation by a leading medico-legal law firm using independent cosmetic medical experts will investigate compensation claims for victims of malpractice and negligent outcomes against doctors and surgeons working in Cosmos Clinics in Australia.
Goldman Lawyers announced the class action investigation for patients of Cosmos Clinics today and is calling for free registrations from those interested in participating in a class action for compensation.
"We call on anybody who believes they have been disadvantaged as a result of surgical procedures at Cosmos Clinics to get in contact with us or register ," said Jaswinder Sekhon, Principal at Goldman & Co.
"Our investigation will use the class action legal procedure to enable a proper and through patient by patient analysis of any personal injury sustained as a result of treatment obtained at Cosmos Clinics by a independent team of medical experts. It is these expert medical opinions that will form the basis for any claims by those patients of Cosmos Clinics who may have been adversely affected.
"Even though there are no existing adverse finding against Cosmos or their staff, it is clear a more detailed investigation into the history and claims of patients must be undertaken to uncover the truth."
Goldman solicitor and former health executive, Mathew Nott, said the health system, private or public, is built on trust and surgeons must be held accountable.
"The oath doctors take is 'do no harm'", Mr Nott said. "If any patient believes they have been harmed in their dealings with cosmetic surgery or Cosmos Clinics, we need to hear from them"
There are a wide range of issues that are of concern to patients and the public such as:
High risk and dangerous procedures such as "Brazilian Butt Lifts" that can lead allegedly lead to very serious complications if not performed safely
Misrepresentation of outcomes
Social media influencers and grooming of potential patients
Emergency hospitalisation
Infections
Breach of privacy


Patients may register for Goldman Lawyers' investigation and potential class action directly by using this link https://www.goldman-lawyers.com/investigation-proposed-class-action-cosmos-cosmetic-clinic-patients/ or contact us via Goldman Lawyers social media pages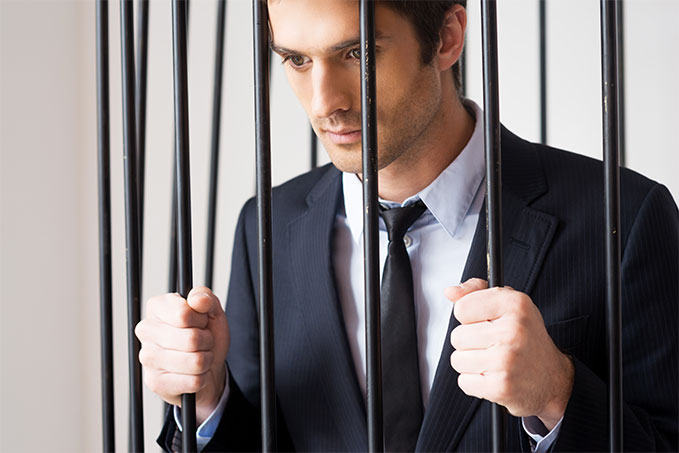 The NSW justice system is at risk of being "gamed" 22nd June 2022: Apprehended Domestic Violence Orders are overwhelming the NSW Local Court system. "A new way to deal with these matters has to be found." according to Goldman and Co Lawyers' head of criminal division, Mr Mathew Nott. Mr Nott is a Sydney Criminal Lawyer. An Apprehended Domestic Violence Order (ADVO) is a court order that aims to protect a person in need of protection (PINOP) from another person. An ADVO can protect a person from: violence or threats of violence, stalking, intimidation, harassment, and property damage or threatened damage. However significant delays in contested ADVOs are overwhelming the NSW justice system and an affront to the rights of the people who stand accused of such domestic violence criminal offence . "If you contest an ADVO, as you have the right to do given the reputational and employment impacts, you need to go before the Courts on at least three occasions and maybe more," Mr Nott said. "The cost can run into thousands of dollars. We have one client for domestic violence and family law at Liverpool who has been waiting more than 20 months to have her matter resolved, through no fault of her own." "Another client will have to wait 15 months until she is heard at Bankstown." ADVO's taking up more court time than ever In 2020, there were 33,830 final ADVOs granted by the NSW Courts, according to the Bureau of Crime Statistics and Research (BOSCAR). This was up from 28,812 in 2016, an increase of 17%. This figure does not factor in the number of ADVOs which were not granted but still contested at hearing. NSW criminal courts finalised 140,644 court appearances in 2020/21, an increase of 20,394 (17%) from the previous year (120,250 in 2019/20). On these figures, although the reporting periods do not align exactly, ADVO's represent roughly one quarter of local court matters finalised in that reporting period. The number of ADVOs applied for by police has also been tracking steadily upwards since 2016. "Legislators have enacted laws to safeguard the vulnerable and police play a key role in applying to the Courts for protective orders, yet there is no doubt that the system is being manipulated in some instances." Mr Nott said. "Police and the courts have become potential playthings of savvy "victims" who make complaints by way of a pre-emptive strike, particularly if there are family law proceedings on foot." Mr Nott said one of the issues contributing to this current crisis was the hardening of police policy which has resulted in a default refusal to negotiate the nature of or the facts underpinning apprehended violence application the ADVOs. The police will not withdraw an ADVO, as a rule. The police will, depending upon the officer in charge, take the defendant's representations to the victim to consider, however, in Mr Nott's opinion, this should not be discretionary and should be evidenced. "There is no doubt that many orders would be consented to if police were prepared to amend the facts or the nature of the orders," Mr Nott said. "If police softened their policy position, these matters could be resolved in many cases the first time they were before the courts." Who are ADVOs protecting in our community – the PINPO Male and females under 18 are the people most in need of being protected by ADVOs, according to NSW statistics In the period October 2020 to September 2021 (the reporting period), 5,565 young men were the Person(s) in Need of Protection (PINOP). In the same period, 6,385 young women were the PINOPs. The number of female victims was almost double that of male victims with 34,453 women being protected by AVOs compared to 17,709 men. In 2020 in NSW, the most ADVOs(195) were issued on the Central Coast of NSW, though Broken Hill had the highest per capita rate of offending with 348.2 offences per 100,000 people. Males aged 30-39 years were most likely to offend, with 8,898 being subject to orders in the reporting period. Females in the same age range were also the highest offending citizens with 2,570 being subject to Orders in the same period. The most breaches of Orders occurred on the Central Coast. Amendments to legislation now means the default duration of ADVOs is now two years and new provisions allow the court to make an ADVO for an indefinite period. "We have seen instances where a strategic advantage is afforded to the PINOP when police make the application for an ADVO" according to Goldman & Co Lawyers' head of criminal division, Mr Mathew Nott. "The PINOP can reach out and make contact with the person restrained – no crime - to entice the person restrained to reply which then constitutes a breach. Then the PINPO denounces that person for breach to the police and they can be charged" says Mr Nott.
Goldman Law - Our Awards
We are passionate about making a difference
and our Awards reflect our commitment.